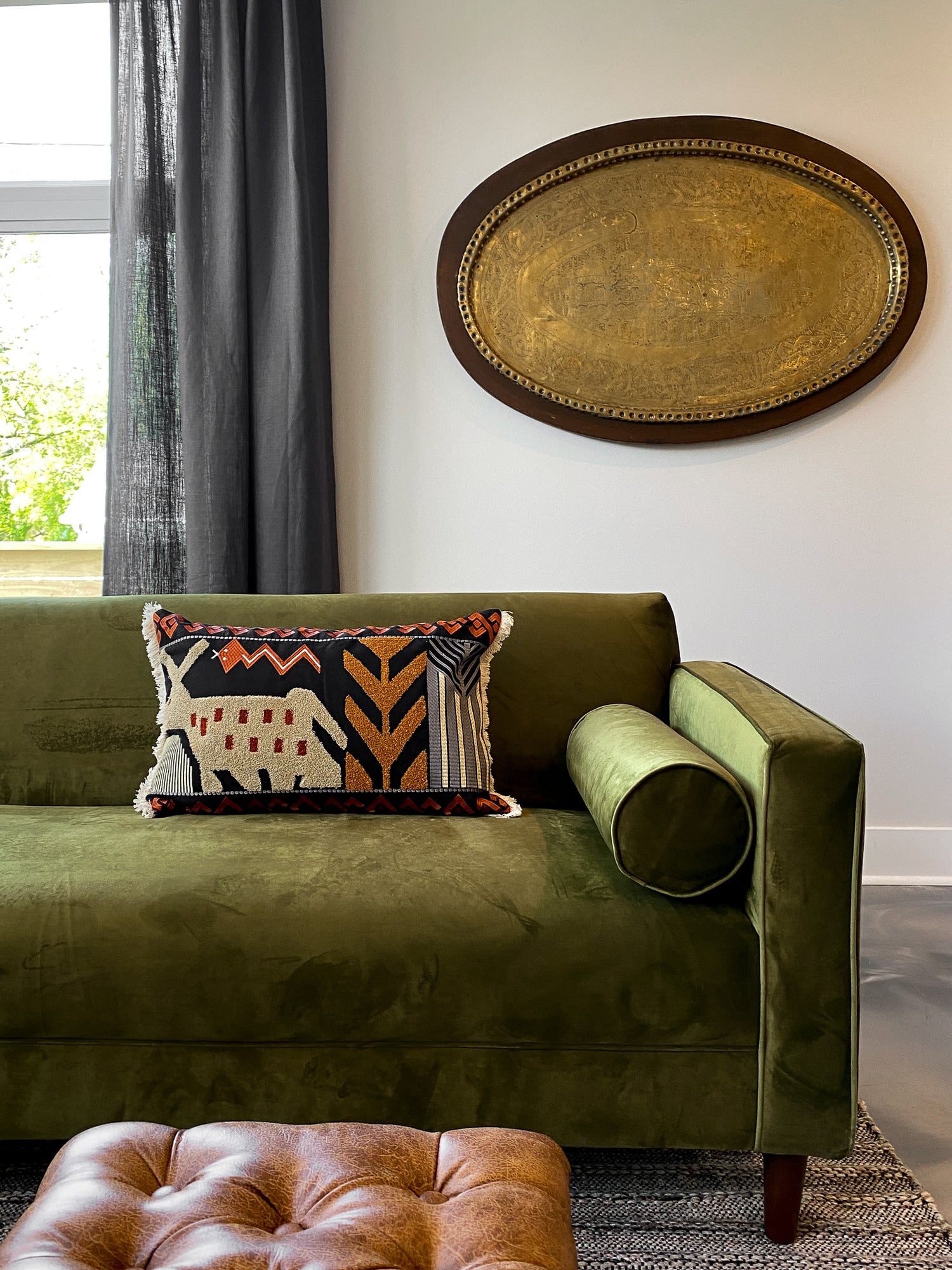 The OAK Story.
OAK was founded in 2013 by Ginny Pope, and was born out of a desire to provide people with access to a curated collection of one-of-a-kind pieces that people were connected to.

 "I don't think our homes should look the same.  I think they should be full of character.  Furniture that has been loved, books that have be written in and read a handful of times and pieces that silently speak to who you are and what you love."
Ginny's eye for the classic vintage piece, combined with over ten years experience in the industry, has inspired customers all over the country for nearly a decade, and we're just getting started.
Today, OAK provides vintage shopping experiences for customers in-person in Nashville, TN, and online all over the United States. To stay in the know on what's going on, follow us on Instagram or sign up for our newsletter.
"Our homes are the places we live life. It's where we raise our families and welcome our community. No place is as important as home."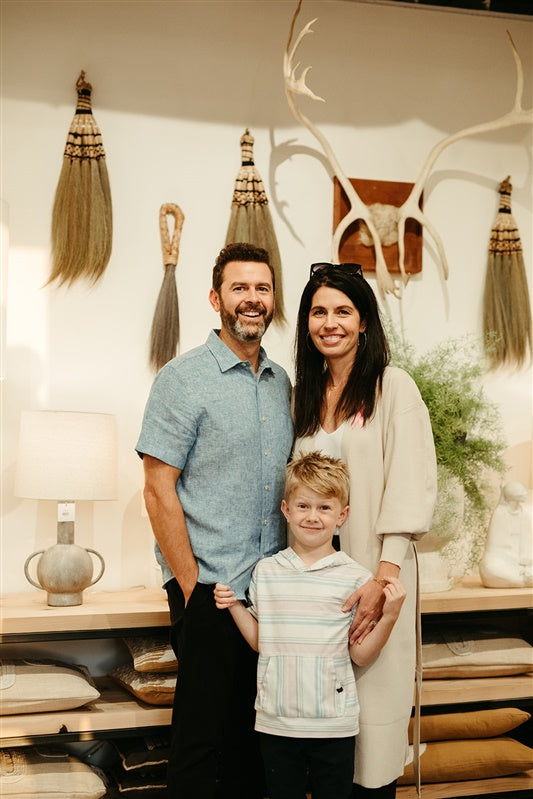 Meet Ginny
Nashville native, Ginny Pope, started building and refinishing furniture in her garage following a quarter-life crisis. Needing a place to sell her furniture, she snagged a spot at the Nashville Flea Market (before the flea market was a happening spot).  She needed to accessorize her newly built and refreshed pieces, so she started picking for vintage items. Over the next 10 months, the flea market proved successful, so she started selling in an antique shop in Nolensville, TN.  Selling out every couple of weeks for close to a year, she decided to roll the dice and open up her first shop in Nashville. & that's how we got here.
I'm a mother and wife.  I'm married to my actual best friend and I am the mother to the greatest gift on earth. I hate baseball, but if our son is playing, I'll sit there all year just to watch him play. I'm a creative with a business mind. I was raised like a boy, entered a man's industry in my 20's and no one ever made me feel like I wasn't capable or equal until my late 30's. It didn't go well for him and came with a threat to burn his building to the ground. 
I'm outspoken and also quiet. I do believe you can have it all if you're the one defining what that is.  I also believe confrontation is healthy and doesn't need to end with both parties agreeing with each other. I'm a life time learner and love to read. I value deep and meaningful friendships.  I am loyal and fair and will go to the mattresses if someone crosses the line.     
I love rap music, skating and skeet shooting.  I love a black tie event and staying in a five diamond hotel as much as I love wearing sweatpants and camping.  I believe in therapy, mindset work and living YOUR best life and not the life others expect you to live.  I love the outdoors minus the heat.  I work out for the stress relief and am grateful my body changes as well. I prefer the lake over the beach and a glass of bourbon over wine. On my bucket list is coming face to face with a hawk, learning how to play the drums and being a backup dancer for Missy Eliott, who is the greatest female rap artist of all time.  I don't regret anything I've done and believe I'm where I'm supposed to be and also believe I would have made different decisions if I had dealt with my past sooner.
That's me, the pieces you wanted to know, and maybe some you didn't. But I believe in running my business with transparency, and heart, and I'm really glad you're here.
Ginny
Events

Come shop with us in Nashville one weekend a month! You'll find vintage home decor, furniture, rugs, art and more.

Learn More

One-Of-A-Kind Candles

All of our candles are hand-poured by our team here in Nashville, TN, and are made with clean-burning soy wax.

Shop Now

Vintage Home Goods

We drop new vintage items online every Monday, Wednesday and Friday.

Shop All Vintage